TRANSPORT:
From Florence Airoport to city center
The "Vola in bus" shuttle connects every 30 minutes and 7 days a week the A. Vespucci Airport with the city center of Florence (BUSITALIA Bus Station nearby the Florence SMN Railway Station) and vice versa.
The Volainbus is a shuttle service to the airport, direct and fast that does not make any intermediate stops and it has an average journey time of 20 minutes.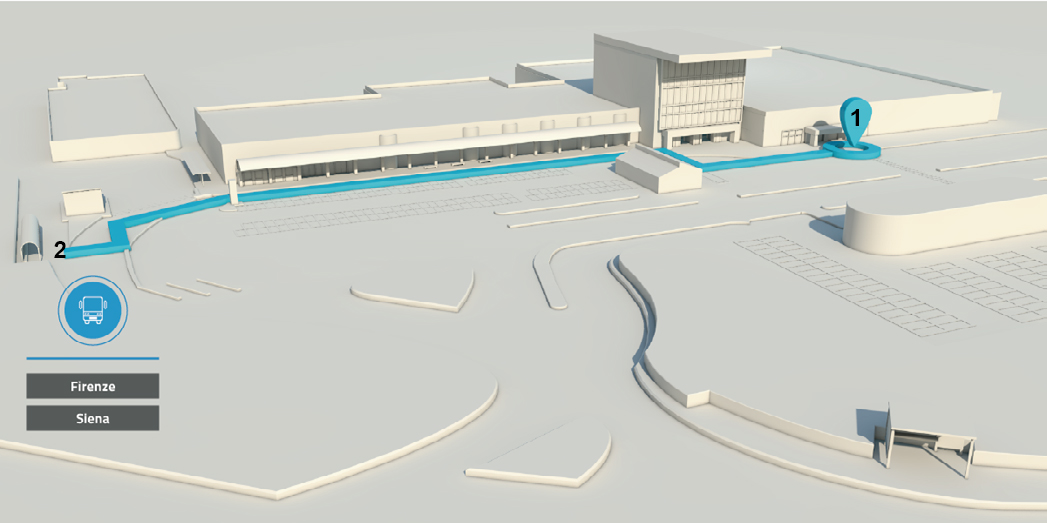 1: Exit Airport
2: Bus stop
From the centre of Florence to Villa Finaly
- Bus Lines: 25/25A - then get off at bus stop: Villa Finaly - Università di Parigi. See access map. Travel Planner here.
From the airport to Villa Finaly:
- Taxi: 7 km from the Villa, around 30 euro
- Bus No. 62 to the central station of Florence "Santa Maria Novella", then the bus No. 1 / 1A to stop "Libertà-Minzoni", and finally bus 25 / 25A to the stop "Villa Finaly". See access map.