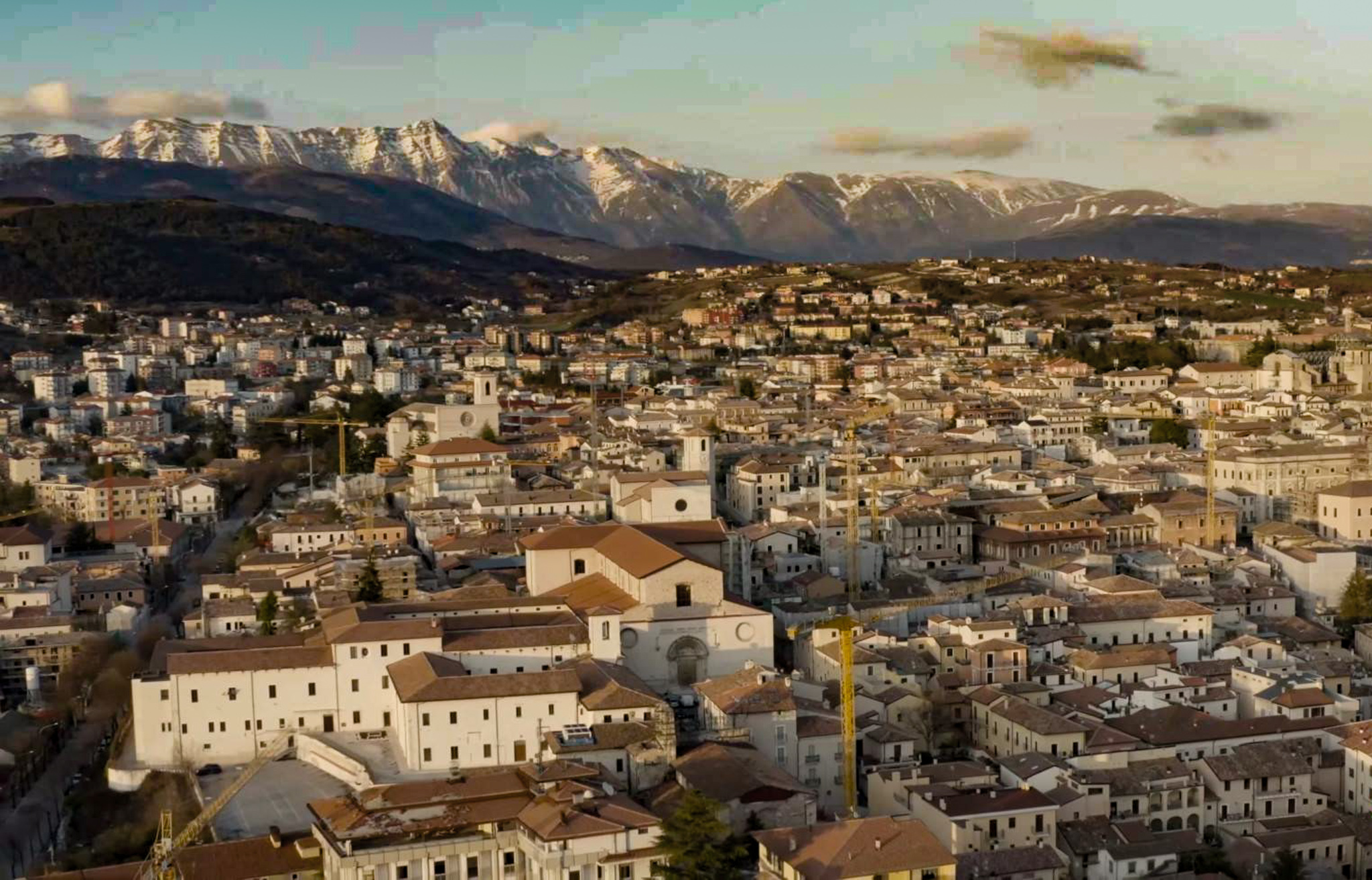 L'Aquila is the capital of Abruzzo. It can be reached with a 1.5-hour car drive from Rome. Reconstruction of the historical part of the city is nearing its completion after the devastating earthquake in 2009. Surrounded by national parks and known for its cultural events, it has become again a target of tourism and visitors from the region.
How to reach L'Aquila:
The closest international airports are Rome Fiumicino (FCO) and Rome Ciampino (CIA).
Rome to L'Aquila:
For people who travel with public transportation, it is recommended to use bus connections. Buses leave from both airports in Rome, and also from the train station Tiburtina. The tickets need to be booked in advance using the web pages of the companies:
https://www.gasparionline.it/en/
https://global.flixbus.com/
One-way bus tickets currently cost less than 20€, and busses from the more distant airport FCO need about 2.5 hours to reach L'Aquila.
Staying in L'Aquila:
There are several B&Bs and hotels in the historical part of the city in walking distance to GSSI (see map below). Only very few rooms are typically available with Airbnb.